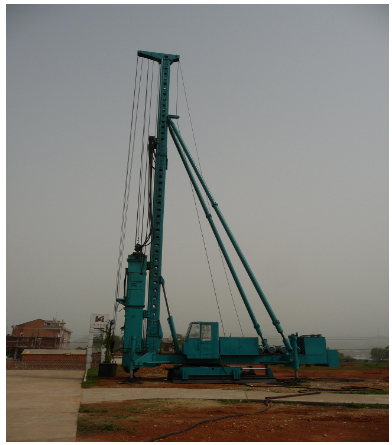 ZCY series hydraulic pile hammer with frequency and energy stepless adjuster, is a new product manufactured by Changhe according to its patented technology, which is used for the precast pile construction of building foundation, bridge foundation,airport foundation,roadbed of railroads and trackless roads. The precast pile diameter ranges 0.6m to 1.5m.
It is a key product for domestic initiative supported by Hunan province government. And owns its national patented technology
Advantages comparing with the diesel hammer
Pile-impacting frequency and energy can be adjusted steplessly.
No air pollution.
Lower noise.
Can work continuously on soft foundations and the max. piling speed is 3 times quicker than the diesel hammers.
Advantages comparing with the hydraulic static pile-pressing driver
With the same driving ability, the weight is dropped by 80%. That is to say, the hydraulic hammer is much more resource-saved.
Easy to transport. The transportation cost is dropped by 80%. Mean while, the transportation vehicles is dropped by 80%.
High piling speed and high efficiency.
Lower requirements to the working areas. It is able to work in confined space.
In a word, Hydraulic hammer shares the advantages of diesel hammer and the hydraulic static pile-pressing driver , but avoids the defects of the two. It is surely a resource-saving high tech product with good potentials in the market.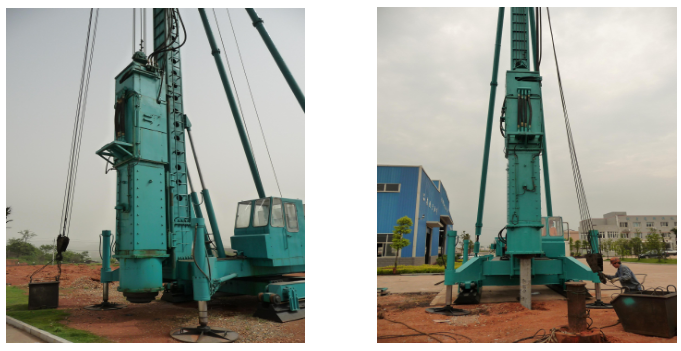 Parameter